PAGE CONTENT:
How to Use Digital Witness™ on iPhone
1. Launch Digital Witness™
When you think you might need to use Digital Witness™, or just as a precaution, launch the app. It will eventually display the Home screen shown below at right.
The home screen will confirm that GPS is Active.
Keep Digital Witness active until you decide to deactivate it.
2. Use Digital Witness™
If anyone approaches you with suspected malicious intent, point your iPhone at them and touch the "Help Button" (1) in the diagram below.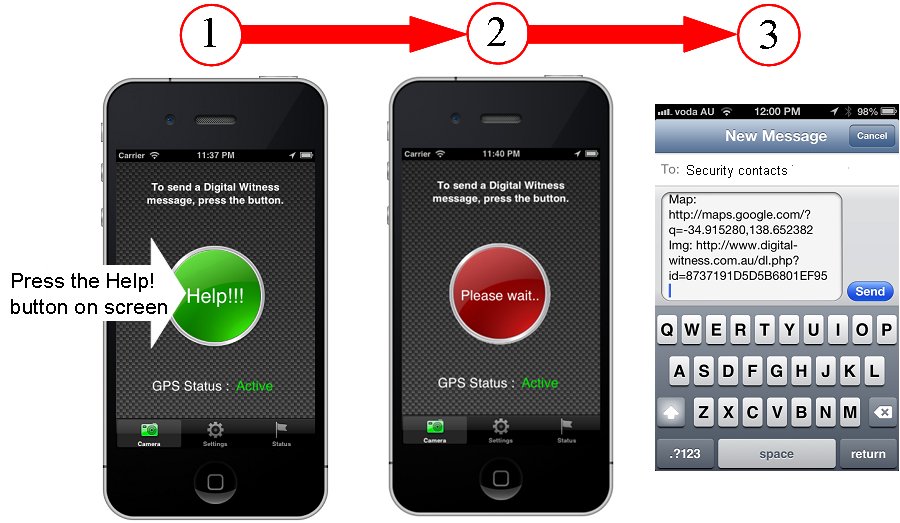 The green "Help" button temporarily changes to red (2) while the photograph is being taken.
Digital Witness™ then displays the Send New Message panel (3).
Press Send!
Digital Witness™ will send an sms message to your contacts with links that allow them to view the photo you have taken and the Google map coordinates of your location.
3. Check Status
The Digital Witness™ status screen can be viewed by selecting the Status tab at the bottom right of the home